Bulkley Valley Nordic Ski Team at the BC Cup
Friday February 24, 2023
BV Nordic Skiers All Revved Up
The Bulkley Valley Nordic Ski Team enjoyed a successful weekend of racing February 17-18 in Revelstoke, a snowy wonderland nestled deep in the Selkirk Mountains. The event was BC Cup #2, the second major provincial race on this winter's calendar.
The team showed strong representation across a range of ages from 8 to more than 50. But the U16s and U18s were the vanguard, showing tremendous leadership to a younger generation that is quickly grasping the fundamentals of provincial-level competition.
Day One featured skate sprint races on Revelstoke Nordic's technical sprint courses. A final high-speed corner into the stadium proved to be the crux of the race with casualties from all clubs, including the Bulkley Valley squad. Nonetheless, our intrepid racers performed admirably and claimed several top 10 qualifying times.
Myles Rosenberger qualified 3rd in U10. In U12, Finn Rosenberger was 6th, Benjamin Wickham was 7th and Ethan Rosenberger 10th among the boys, and Gigi Gagnon qualified 5th among the girls. U14 saw Adrian Wickham qualify 9th. In the U16 category, Jesse Wimbush qualified 4th among 2008s and Nico Gagnon qualified 11th. In the U18s, Ava Wimbush qualified 2nd. Ethan Chapman qualified 6th among 2012 boys, while Hugo Forsyth qualified 20th among 2011s.
The sprint heats later in the day pitted six racers side-by-side on course. Top finishers on the day included Myles (4th), Adrian (6th), and Ava (4th), who was edged at the line from third place by less than a boot-length in a photo finish. Ryan Chapman had a strong race in the Masters' Prologue, coming in 2nd, while Patrick Williston landed 4th in his age category.
Day Two was a mass start classic distance race with all racers in each category starting at the same time from a starting grid with as many as 36 athletes. The day was warm and wet, with a steady supply of large and lazy snowflakes that seemed powerfully attracted to the classic ski tracks. It was slow slogging for all racers, a true test of patience and perseverance. Careful comparisons by wax techs Josh Wimbush and Ryan Chapman led to the conclusion that hairy skis, made by simply sanding the wax pocket with 80-grit paper, out-performed all wax combinations. Athletes were sent on to the course with nothing more than sanded skis and a delicate mist of silicon de-icer. It worked like a charm.
Ava Wimbush ended the 10 km course in third place among U18 athletes, while Chloe Williston and Finley Gagnon came in 12th and 13th respectively. Jesse Wimbush landed 10th on an 8 km course, and close behind, teammates Alex Forsyth, Sonny Mclean, and Daniel Woudstra. Sacha Fleury-Allen covered the same distance and showed strong technique, finishing 11th for her age, while sister Juliette was 5th among 2012 females. Over 4 km, Adrian Wickham was 12th. In U12, Ethan Rosenberger finished 6th, Gabriel Wimbush 7th, and Finn Rosenberger 13th. Myles Rosenberger ended 5th for U10 athletes.
It was a terrific weekend of racing for the Bulkley Valley Nordic racers and a good primer for the B.C. Championships, which are set to take place in Kelowna March 3-5th. Meanwhile, Ava Wimbush continues to build on a remarkable season by representing British Columbia at the Canada Winter Games in Prince Edward Island from February 28th to March 4th where she will take on the nation's best U20 Nordic ski racers.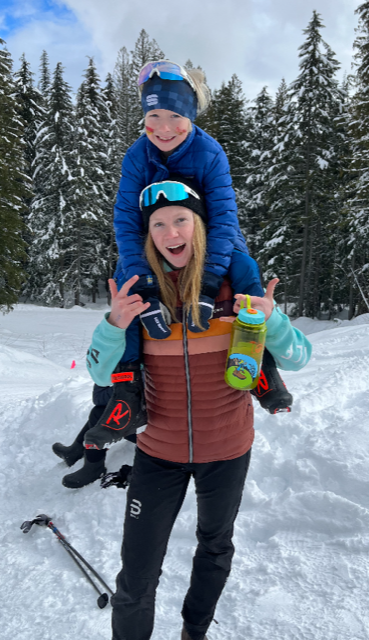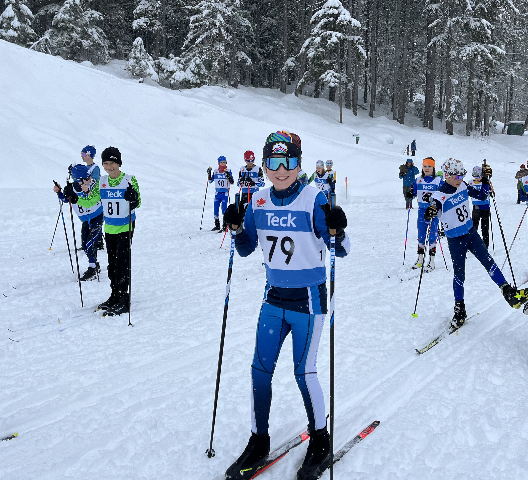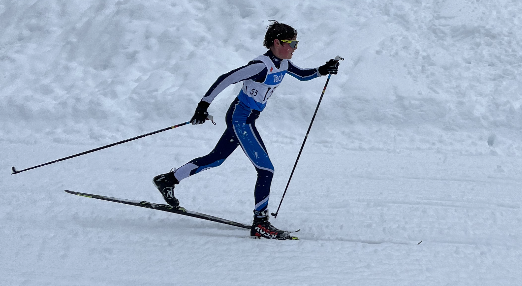 Patrick Williston
BV Nordic Ski Coach
Phone 778-210-0877
February 23, 2023