Athlete Development Program

Cross country skiing may seem like an individual sport but the enjoyment and fullfilment for any athlete comes from being part of a team, a club, a community.
Questions? Contact our Head Coach, Andrea Stapff coach@bvnordic.ca
Program Descriptions
Track Attack (8 - 11) Aims to produce technically competent Nordic skiers, focusing on skiing for fun while enhancing fitness and providing an introduction to training and competition.
Junior Development Program (12 - 18+) Aims to produce technically competent Nordic skiers, focusing on skiing for fitness and competition. Opportunities to compete at provincial and national-level competitions. Includes race support and access to age-appropriate components of integrated support team.
For some guidance on what to expect as an athlete moves through our ADP program see the Program Progression Spreadsheet
Training Schedule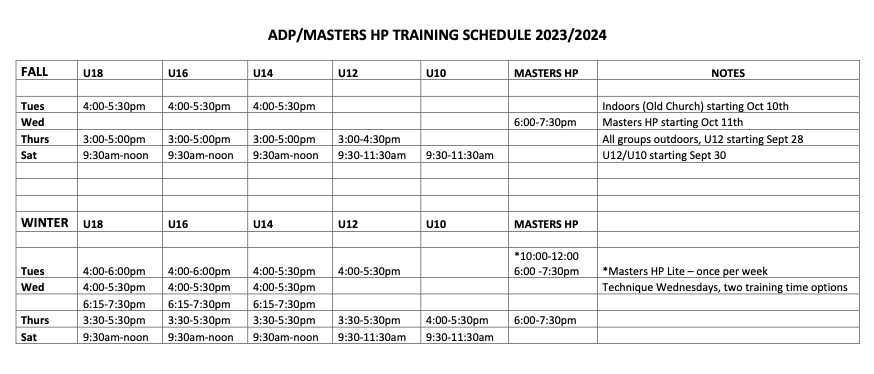 ADP Parents
Information for ADP parents including all Ski Boosters info and volunteer requirements can be found on the ADP Parents Page.
ADP Racing
Information for ADP athletes and parents on racing with the BV Nordic club on the ADP Racing Page
ADP Vision
In 2021, the ADP 5-year Plan Committee developed a vision for our ADP program:
We see:
a robust program that supports, inspires and provides excellent coaching to our athletes
an inspiring coaching team that includes a head coach who will 'be the captain of the ship"
a collaborative model for parents to participate in volunteerism, fundraising and race support as well as clear expectations of what is required of them.
a program that fulfills the BVCCSC board's constitution
Vision of Ideal Program (in more detail):
expert club coaching available to all ADP and Masters athletes
an expert coach to lead and inspire volunteer coaches, answering questions, demonstrating technique, guiding, growing
long term, seasonal, weekly, and sessional planning done for the program and athletes
sustainable, robust program, fair wages
healthy registration numbers, good retention, biathlon option?
well organized race travel, clear roles
athletes on provincial teams, setting and achieving their goals
parents feeling their money is being well spent
parents not feeling overworked with volunteer duties, parents contributing to program through 'sustainable' volunteerism
comparable fees to other similar sized clubs,
some support or options available to families that would struggle with new fees
athletes loving to train, loving the culture, feeling supported and prepared at races. feeling they have the tools they need to succeed, inspired by expert coach(es)
sponsors eager to support the program with multi-year agreements
a program that is creating athletes for life and contributes to the club as a whole.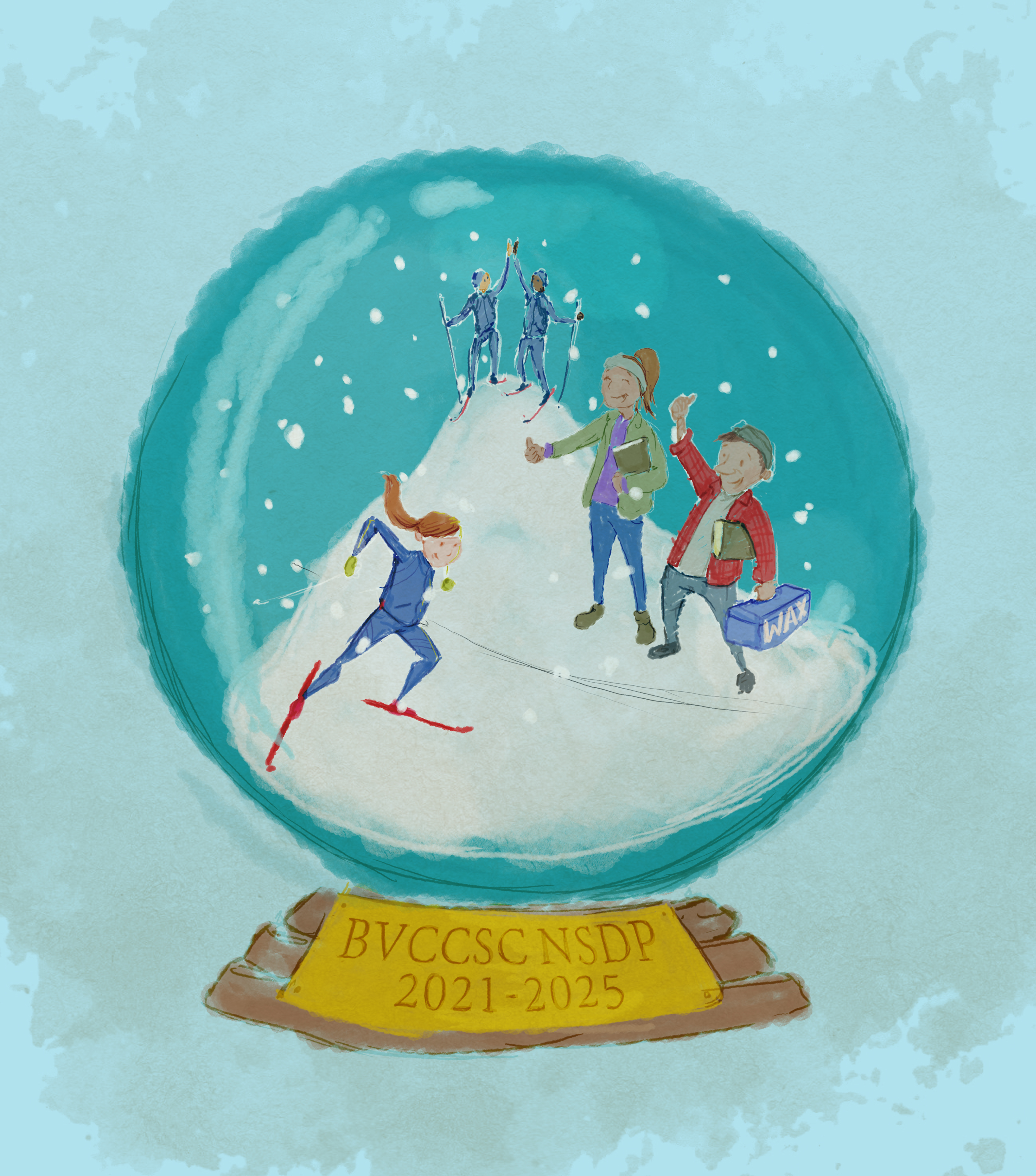 Art by Facundo Gastiazoro