Nordic Centre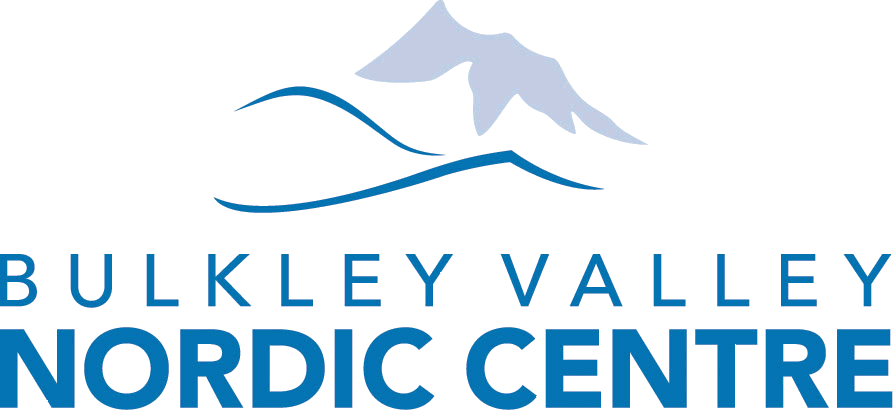 The Bulkley Valley Nordic Centre includes:
52 km of groomed trails, of which 5 kilometres are lit and 11 kilometres are dog-friendly. (These numbers include 5 km of new trails for the 2018-2019 ski season.)
the Buchfink Family Memorial Ski Lodge, an impressive two-storey building open to all skiers
a waxing "hut" built as a memorial to Gary Murdoch
a biathlon cabin adjacent the biathlon range
maintenance buildings
a caretaker's cabin with live-in caretakers
a large staging area for instruction, training and events
a concrete underpass beneath Hudson Bay Mountain Road, providing a safer crossing to Pine Creek trails and the dog trails.
Hours
Buchfink Lodge and upper parking lot: 8:00am to 9:45pm
Trail lights: on until 9:30pm
Lower parking lot is always available
The Bulkley Valley Nordic Centre is operated by the Bulkley Valley Cross Country Ski Club. The Centre exists because of the volunteer efforts of ski club members, who always offer a warm welcome to visitors.
Trails are groomed for both classic and skate skiing and maintained regularly with state-of-the art grooming equipment. The trails are well-marked, with terrain ranging from rolling to rugged.
Night skiing is provided on 5 kilometres of lit track and is popular with the after-work crowd because of the centre's close proximity to town. Lights are on until 9:30pm daily.
The dog trails provide 11 kms of trails to be enjoyed by the whole family, including four-legged members!
Detailed trail maps can be found at http://www.bvnordic.ca/trails-and-facilities/map