Ski Programs
Nordic Skills Development Programs
Improve skills and have fun with others! Our club has programs for skiers of all ages.
For youth (ages 4 - 18):
For adults (19+):
Nordic skills development programs are only available to club members.
Prices and registration information for membership and programs are on the Registration page.
Organizational Structure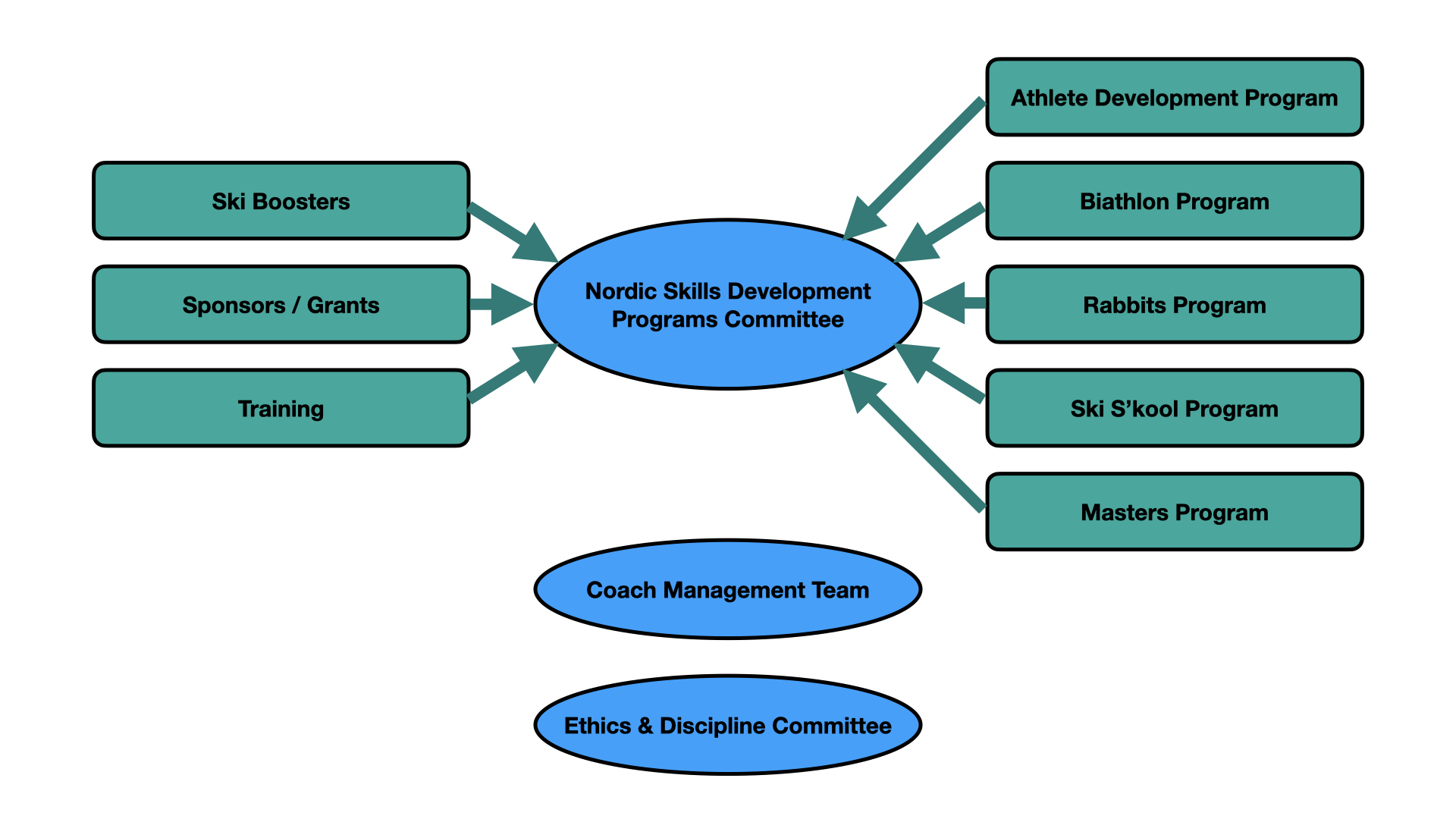 If you like this chart, you will definitely want to see the full NSDP Roles and Responsibilities document. (minor revisions as of Nov 7, 2016)
Who? What?
Go to the Parent Info page or the Coach Info page for coach and coordinator lists, age categories and more.
Email our head coach Andrea Stapff with any questions you may have, coach@bvnordic.ca