End of Season
April 3, 2023 is the last day that ski trails will be groomed at the Nordic Centre. Due to the increasingly warm temperatures, we can no longer groom trails after that date.
See you on the ski trails next winter.
Weather
Weather offline until mid-October
Conditions
Webcams offline until mid-October
News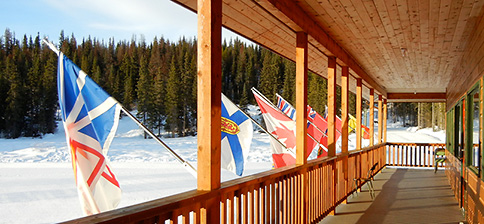 This season was the first to use the fully completed new garage. It is proving to be a hugely valuable asset for the club. Definitedly good value for all of the work and generous funding that went into it. Read about the people, businesses and organizations who made it happen. Read More...

Read about how our skid steer contributes to great skiing and about who bought it for us. Read More...
Local Events
Great Snow. Great Trails. Great Times.