Our "new" skid steer
Tuesday May 2, 2023
We all know the PistenBully. Its big, red, shiny, and gets all the attention and credit for keeping our trails groomed. But are you aware of our clubs biggest unsung hero: the skid steer?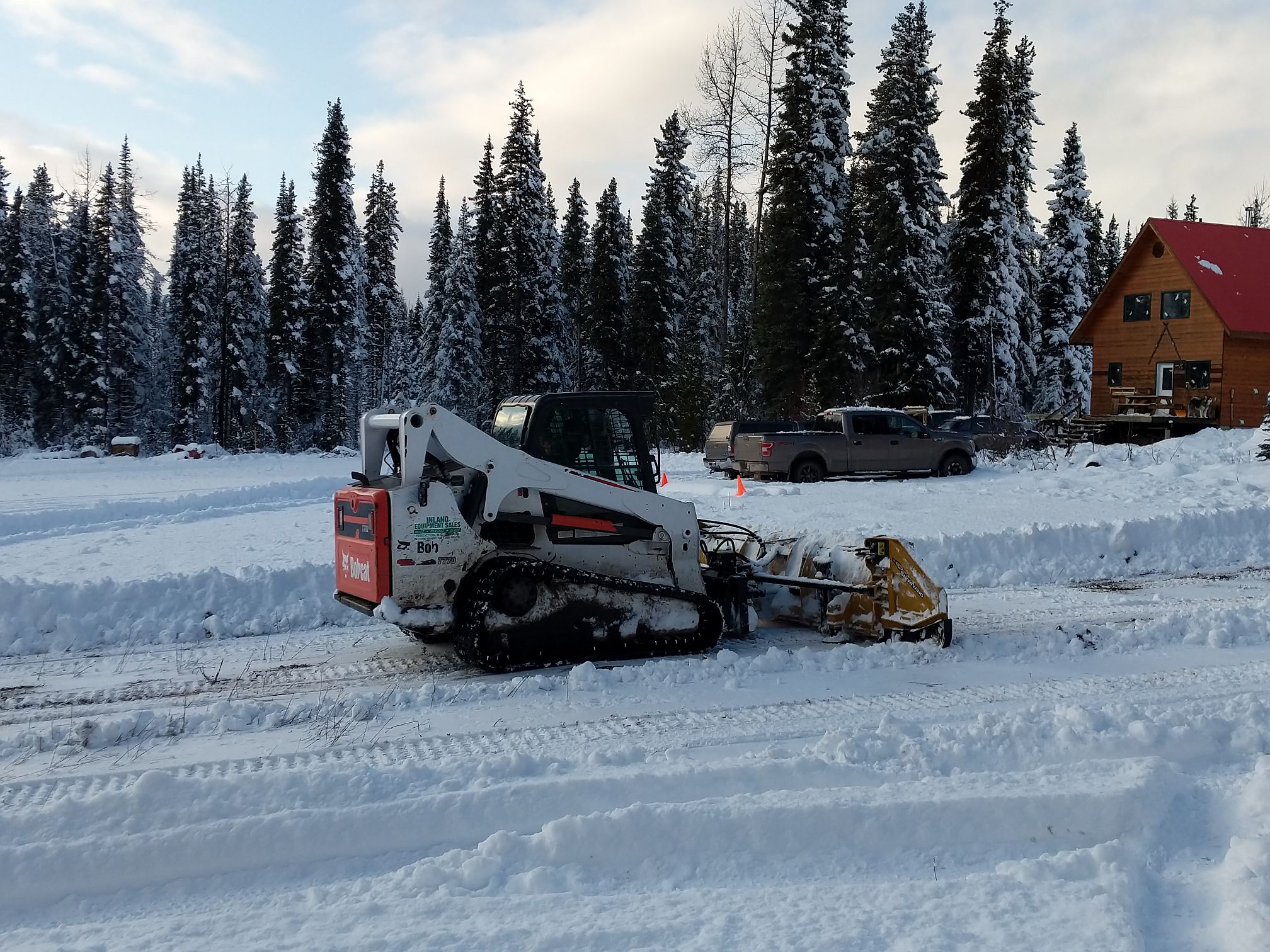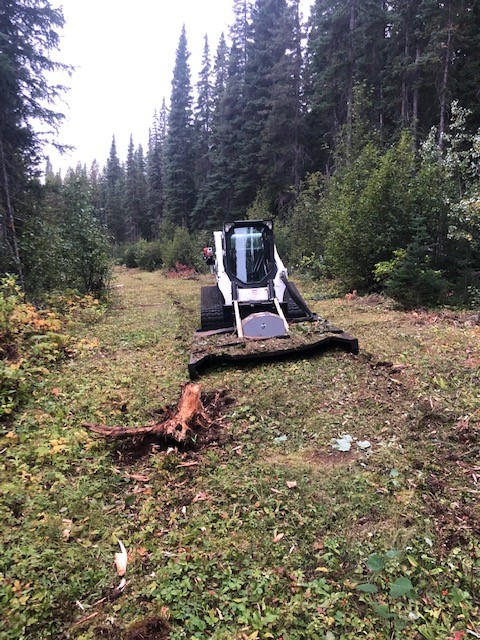 We purchased the used skid steer in the 2019/20 season and it has improved our conditions, and reduced our costs. We use it a lot for:
brushing of trails in the off season allowing us open trails in lower snow conditions and extend our ski season. This significantly reduces the volunteer hours previously required to brush by hand.
plowing the parking lot quicker and cheaper than the pistonbully.
This saves us money by causing less wear and tear on the PistonBully, extending its life. And, with a dedicated machine plowing the parking lots, the PistonBully is available to focus on tracksetting after a snowfall;
The skid steer was purchased with generous funding from the Wetzin'Kwa Community Grant Program
and the Northern Development Initiative Trust (NDIT). The club – that's all of you – also contributed.