Rabbits
Questions? Email the Rabbits Coordinator .(JavaScript must be enabled to view this email address)
Registration Deadlines:
Rabbits (including Bunnies): January 1, 2024
Track Attack 1: January 1, 2024 (limited number of spaces available, will likely fill up before this deadline)
Early bird registration deadline is November 30, 2023.
Overview of the Rabbits Program

The Rabbits Ski Program is open to children 4 through 10 years of age. There are approximately 10 sessions from January 6 to March 9, 2024. Lessons are held on Saturdays at 11:00 am, plus one night ski and the Wetzinkwa Loppet. Class length is 45 minutes to 1½ hours depending on the age of the group.
The emphasis of this program is on: having fun; developing great ski technique; encouraging life-long skiers. A typical session might include: goofy warm-up games, a ski obstacle course, some technical instruction, a fun ski with the group, possibly ending with a brief soccer game on skis! Each session closes with hot chocolate and a snack in the lodge.
Children are grouped according to age and ability. Each group has a leader, an assistant and a parent helper.
Our Rabbit program relies on volunteer participation. In fact, it is completely volunteer driven! Families are asked to sign-up to support the program in some way 4-5 times per season, whether it be coaching, on-snow parent helping, set up and handing out cookies. After registering, a link to online sign-up for specific times and dates will be sent to you.
1. Hand out cookies - approximately one time per season for each family
2. On-snow parents* - 1- 2 times per season per child
* strong ski skills not required, and for the littlest skiers, it's not mandatory for the parents to be on skis.
The Club offers excellent training for parent volunteer instructors organized through the Cross Country BC (CCBC) Community Coaching Program. You don't have to be an expert skier, just willing to take one or both of the CCBC courses and, of course have fun with kids!
Sessions are canceled when the temperature is below -15° C. at the Nordic Centre. If it is questionable (around -15°) the coordinator will send an email. The weather conditions at the Nordic Centre are reported here.
Also, be sure to check out the Rabbits Notice Board downstairs in the Lodge for updated information.
Coaches Wanted!
The Rabbits program is always looking for coaches. The Club pays for the necessary coaching certification programs designed by Cross Country Canada. The first level of coaching certification needed to coach Rabbits is an online course. The Club also strives to host coaching clinics for some on-snow instruction, before Rabbits starts in January. The masters drop-in program Wednesday evenings is another great way for parents to work on their technique.
Email the rabbits coordinator at .(JavaScript must be enabled to view this email address) if you are able to help coach.
See this page for more details on the coaching certification programs http://www.bvnordic.ca/events-activities/courses/
Important Dates
First day of Rabbits and Bunnies - January 6, 2024
Last day of Rabbits - March 9, 2024
Bunny Rabbits (Age 4 & 5)
Designed to introduce young children to the sport of cross country skiing and the healthy lifestyle that goes along with it. The focus is on balance and learning basic skills through short play sessions on skis. Parental involvement is required.
Rabbits (Age 6 - 10)
A four-level progression through the basics of cross country skiing. Skiers can join at any age and are grouped according to ability. The focus is on balance, agility and rhythm over a variety of terrain. Games and drills are used to reinforce the concept being taught. Night skiing, team relays and special activities add to the fun. Parental involvement is required.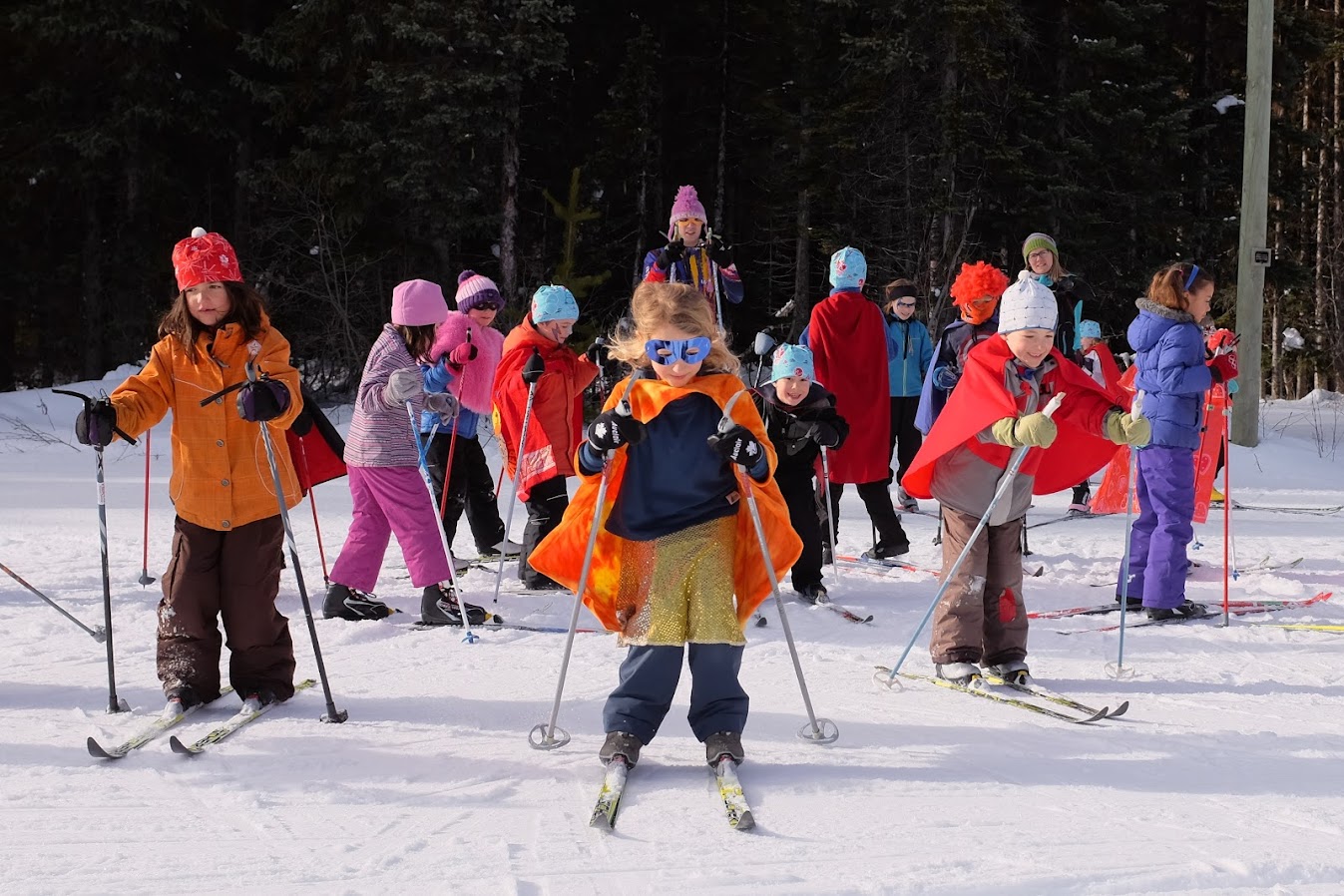 ---
Track Attack 1 (Age 7-10) (Formerly Extended Rabbits or Extendos)
Ready for the next step? Track Attack 1 is an easy transition from rabbits and an option for children who want to ski more than once a week over a longer season, in order to improve more quickly. The focus is on learning balance, agility and rhythm over a variety of terrain. Beginning with fun, age-appropriate fitness activities in the fall, skiers get on snow as early as possible in the season. Ski skills are taught through games, drills, team relays and special activities.
Find out more about Track Attack here!